Sport Bike Riding Tips
Sport motorcycles are the perfect model for thrill-seekers. They offer plenty of power, speed, and easy handling so you can ride the adrenaline-junkie way you've dreamed about. But this difference in riding performance requires a different approach to handling and steering. We created the following guide so that you'll know how to ride this unique style of Harley-Davidson® motorcycle. For all your motorcycle needs, visit Lakeland Harley-Davidson. We proudly serve those in Lakeland, FL.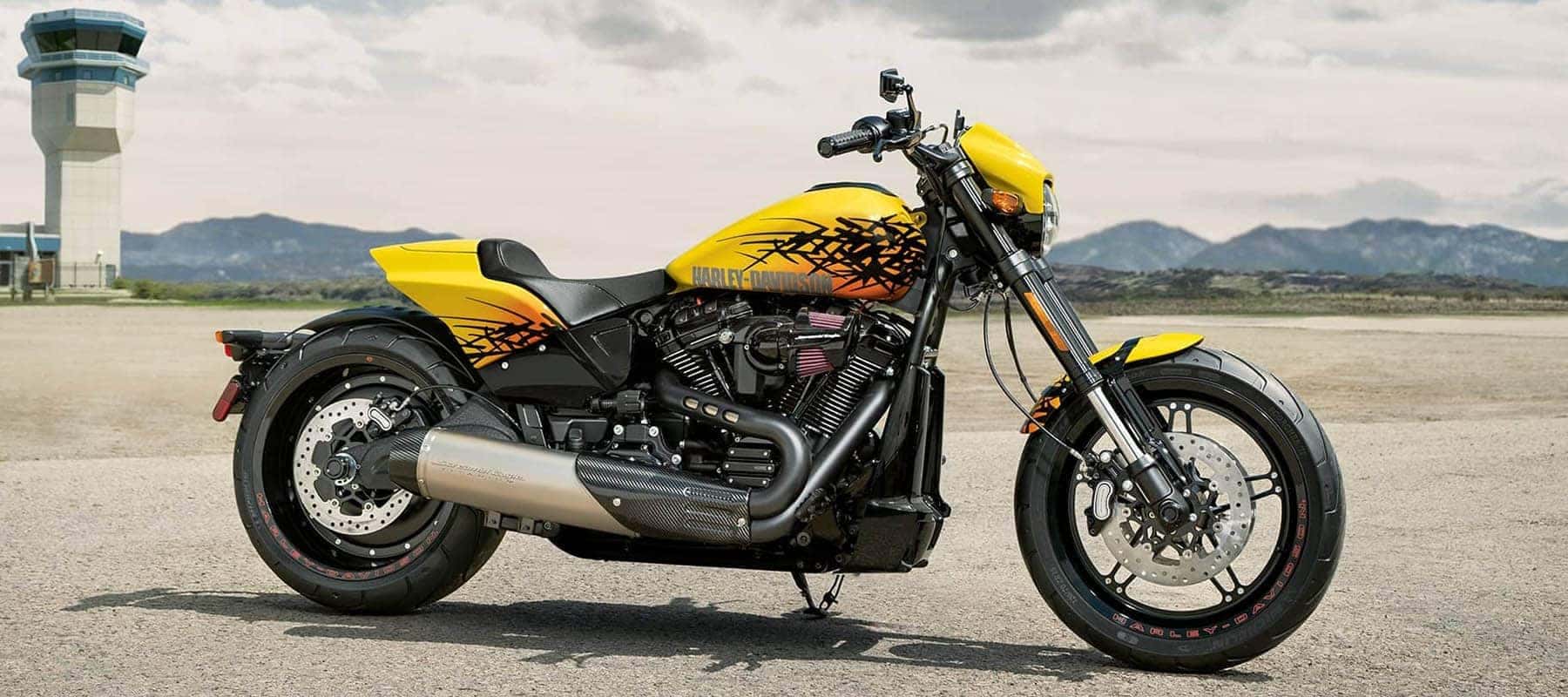 Acceleration
Sport motorcycles are designed for the racetrack where speed is king. You'll notice your Harley-Davidson bike offers much more power than you are used to. It's all too easy to accelerate too fast and get your front wheel up. Try to adopt this mindset: you can always get more power if you need. Use a gentle touch to increase your speed in a controlled manner. When you want to rev the engine with the throttle, do it slowly and release the clutch at the same time. If you gain speed too fast, re-engage the clutch or drop the throttle.
Riding Position
Sport motorcycles are built with a different structure (and purpose) than other motorcycles. They have their own ideal riding position. You'll get the most from your Harley-Davidson bike if you crouch down and keep your center of gravity lowered. You'll enjoy better corning and boosted aerodynamics. This position may not feel natural at first, but you'll eventually adapt (and likely prefer it!)
Steering
The frame of sport motorcycles is built to mesh with a rider's body. Your Harley-Davidson bike should feel like an extension of your body. You'll need to engage more muscles and force to control the motorcycle. This can get exhausting quickly, so you'll need to build up your endurance. Start off with shorter rides at lower speeds. Once you feel confident, you can add in tighter turns and higher speeds. Steering your bike takes effort and you want to build up your skills. With practice, you'll get a feel for your motorcycle's acceleration and suspension.
Braking
Because of the high-speed capacity of sport motorcycles, they come equipped with heavy-duty braking systems. When you cruise around on a speed demon, you need the ability to reign it in at a moment's notice. You never know when another motorist or an animal will cut into your path.
When you need to use your brakes, try to use both the front and back ones at the same time. If you just use your front brakes, you could get tossed over your handlebars!
Passing
One benefit of a high-speed Harley-Davidson motorcycle is that you can pass those slowpokes on the highway. Sport motorcycles are great at passing between their quick acceleration, torque-crazy engines, and agile handling. All you'll need to do is ensure you have enough visibility before making your attempt. Never pass unless you are confident that you have enough space and time to do it safely.
If you are looking to buy a sport motorcycle, look no further than Lakeland Harley-Davidson. We offer a wide range of new and used models. It's easy to find the perfect one for your individual budget, riding level, and riding lifestyle. If you already own a Harley-Davidson motorcycle, keep in mind our service department. Our expert staff can replace broken parts or repair issues to get your bike riding like new again. If you are new to the riding lifestyle, check out our rider courses. We also offer ones to improve your skills. Whatever you need, you'll find it with us! We proudly serve those in Lakeland, Orlando, Tampa, Kissimmee, and Brandon, Florida.